3rd March 2022
Wolves Women 5 (J. Cross 32, Merrick 45, Hughes 59 68, Butler 89) Stoke City 0
An Amber Hughes brace was one of many highlights as Wolves took all three points under the lights against Stoke City to return to the top of the FAWNL table.
After a quiet start to proceedings, Wolves started to ask questions and their first chance came through Tammi George, who found herself heading towards goal, but Stoke goalkeeper Elizabeth Hodson flew off her line to eradicate the danger.
Wolves grew into the game and started to put pressure on the Potters' back-line – two close efforts in quick succession came when Beth Merrick shot from close range, with her effort bouncing off the keeper, and Helen Dermody unfortunately sent the rebound over the bar.
However, the deadlock was broken just after the half-hour mark, when Jade Cross got on the end of a looping cross from Merrick and fired home from the back post to give Wolves the lead. The goal was created after Shan Turner had made an excellent save minutes before and her distribution sent Wolves back on the attack.
The visitors came very close to scoring late on in the half as a long-range effort flew just inches over the crossbar, but it was a second goal from the home side that ended the opening period, as Merrick ran through and fired into the back of the net to double Wolves' lead.
Half-time | Wolves 2-0 Stoke
Stoke had some defending to do early in the second-half as they made a goal-line clearance to deny Wolves their third from a header, but it wasn't long until it arrived from a free-kick. Anna Morphet was unable to clear the Stoke defence, but an effort that fell into the loose grip of Stoke keeper was snatched up by Hughes who made sure the ball crossed the line.
Stoke did threaten to grab one back when a scramble in the six-yard box involving many players from both teams look certain to result in a goal, but the whistle came to Wolves' rescue and the scramble was ended.
Then, Hughes grabbed her second of the night when she found herself running clean through at the visiting goalkeeper, and she was able to keep her cool, dribble round Hobson and slot into the back of the net.
All that was left was for Wolves to grab a fifth just minutes before the final whistle, when substitute Ellie Butler found herself in enough space to shoot from distance and watched the ball fly into the back of the net to round of an excellent night of football for the old gold.
Full-time | Wolves 5-0 Stoke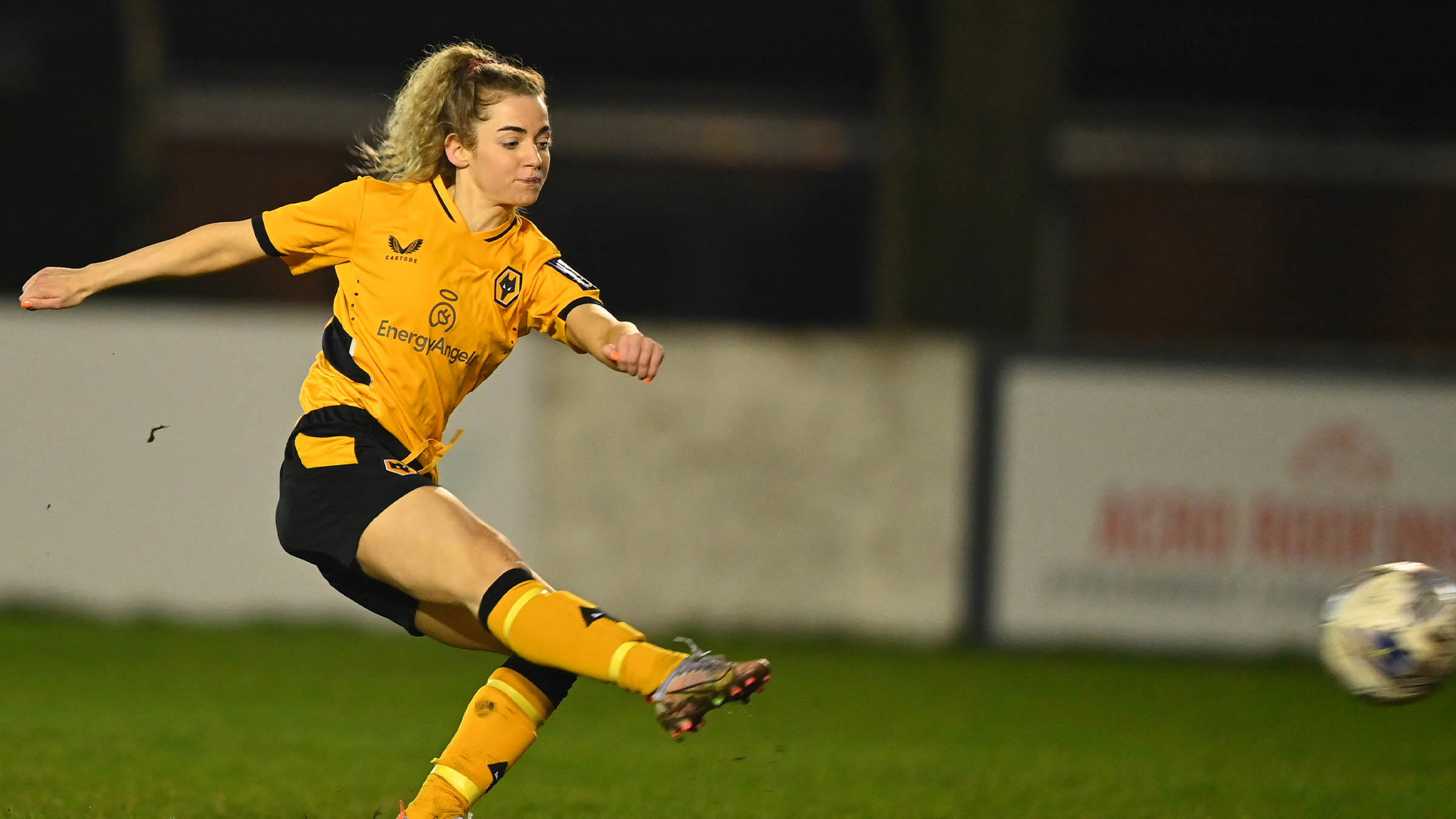 REACTION
Head coach Dan McNamara was pleased with the performance, saying: "It was a different kind of game to Sunday. Today we knew we were going to have more of the ball and be able to express ourselves in a different way. They've gone out and executed a game plan to perfection and it was a thoroughly deserved win.
"It had potential to be a banana skin for us, with it being a local derby, so I'm delighted to get six points from six going into the weekend.
"For the first 20 minutes it was a bit flat, but all these girls, including Stoke and up and down the country, come in from being in work all day, so you come to expect that, and Sunday's game was very tough. Eventually we started to get going and the energy started to come out through the players
"At the break, we spoke about what to expect from Stoke and that they would give us a bit for 10-15 minutes and they did that. We struggled for 10 minutes in the second-half and that was always going to happen.
"They (Stoke) were hungry to try and get back in the game, but we knew if we stayed strong and kept playing on the counter attack, eventually we would catch them out and I think the third goal killed the game off and then it was about finding quality to add to the score-line and Amber Hughes did what Amber Hughes does at the minute; she was again phenomenal."
On how important Turner has been in recent weeks
"I'd like to make a special mention for Shan. I think she was probably the difference. 25 minutes in, if Stoke took the lead, the game could've taken a different course, but she's made a fantastic save and then distributed the ball to the other end of the pitch and within 30 seconds we were 1-0 up.
"She's not got enough credit these last few weeks. Her stats are remarkable, I believe that's now 15 clean sheets in 19 games. She's a phenomenal goalkeeper and we're delighted to have her."
On Butler getting a goal and the substitute's impacts
"It's a massive group effort. It's 30 people all pushing in the right direction to try and achieve something incredible and not just the 11 players on the pitch. Ellie knows she's a big part of that, but also Amy Dicken, Maz Gauntlett has come on and made an impact, Hayley came on and gave a good account of herself and Lowri as well, we're delighted to have her back in."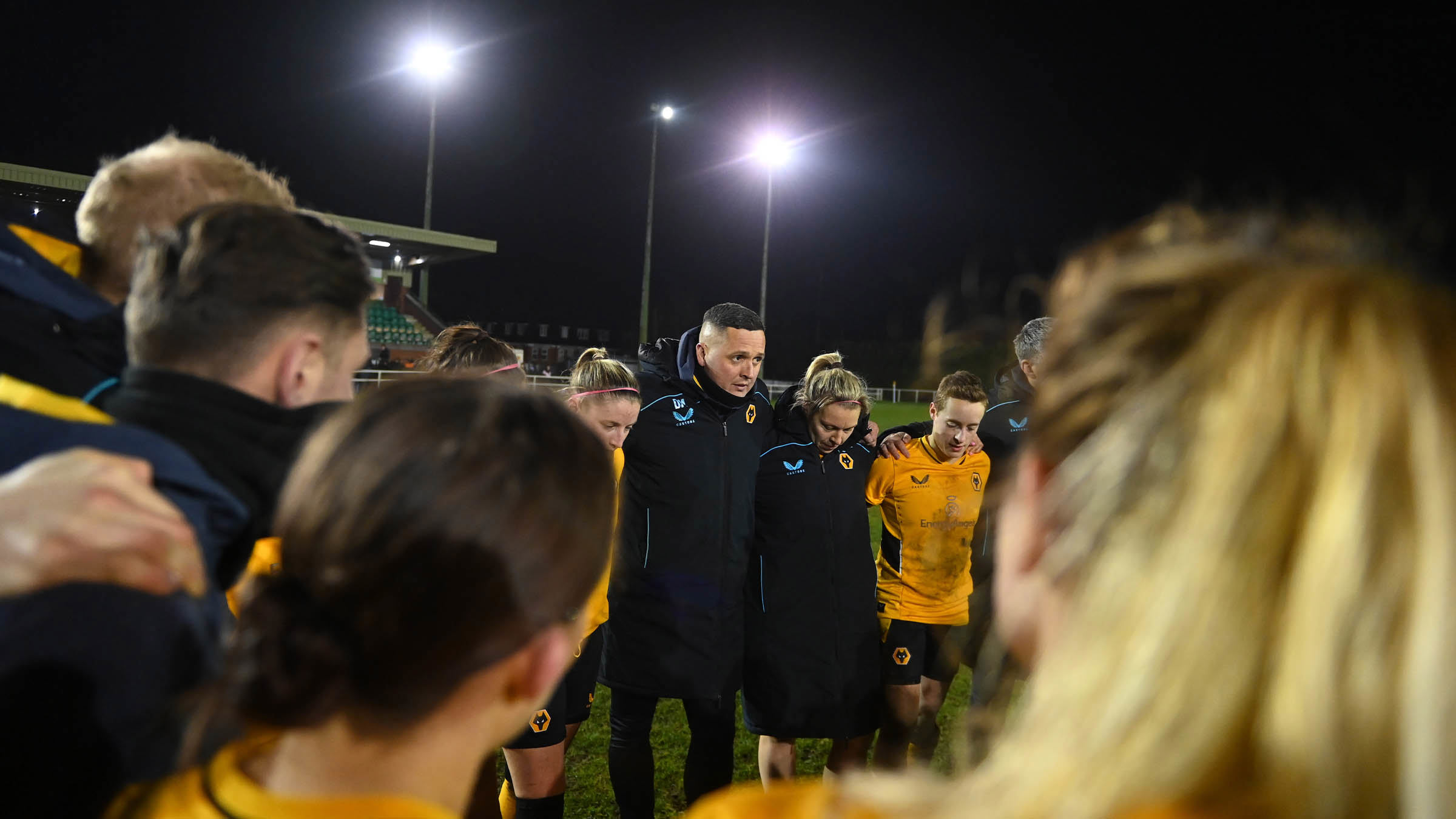 COMING UP
Up next is an away trip to face Burnley who, due to multiple postponements, have been unable to play in over month.
McNamara said: "they're probably one of the best sides we've played this season and they haven't lost since their change in manager, so they're a good side. I think we've got to manage some expectations; this game took it out of the girls.
"We've had two tough fixtures over the last five days, so we go up there and give a good account of ourselves. They're going to be a tough ask, but we will prepare right and see what Burnley bring."
NEXT FIVE
06/03 Burnley (A)
13/03 Loughborough (A)
20/03 Middlesbrough (A)
03/04 Loughborough (H)
10/04 Sheffield FC (H)
TEAMS
Wolves | Turner, Cooper, Price (Hoare 79), E.Cross, George (Dicken 74), J.Cross (Butler 79), Hughes (Gauntlett 68), Morphet, Miller, Dermody (Walker 68), Merrick.
Stoke | Hobson, Hudson (Steele 75), Thompson (Smith, 76), Bowyer, Richardson, Roberts, Barber, Garner, Holder (Garratt 70), Miszkiel (Knight 70), Kivel.