7th September 2020
Brazilian defender Marçal became Wolves' second signing in as many days when he made the move to Molineux from Lyon on Sunday, and here are the five things to know about the Champions League semi-finalist.
1. RAISED AT GREMIO
Born in Sao Paulo on 19th February 1989, Fernando Marçal Oliveira – or Marçal to you and me – began his youth career with the Porto Alegre side Gremio, a team which has been a stalwart in the Brazilian league, standing fourth in the all-time Campeonato Brasileiro table. Coming through an academy system which has produced some of the best Brazilian talents, including Ronaldinho, Marçal played for the club's youth sides, up to under-20 level, before spending a season with Gremio's B team. Although he was never to make an appearance for the senior side, Marçal instead was moved on to second division side Guaratingueta, but after just a year, his career flourished when he made the move to Europe.
2. FROM SECOND DIVISION TO A CHAMPIONS LEAGUE SEMI
Playing in the second division of Portuguese football, Marçal dominated during a season at SCU Torreense, earning himself a move to Primeria Liga club Nacional. It was with the Madeira-based club Nacional where the Brazilian made his name, amassing more than 110 appearances, including two in the Europa League. A move to league champions Benfica awaited, and via two loan spells in Turkey and France, Marçal found himself at Lyon. While at the Ligue 1 side, he made 75 appearances in all competitions, with his penultimate match in blue being the biggest of his career – a Champions League semi-final.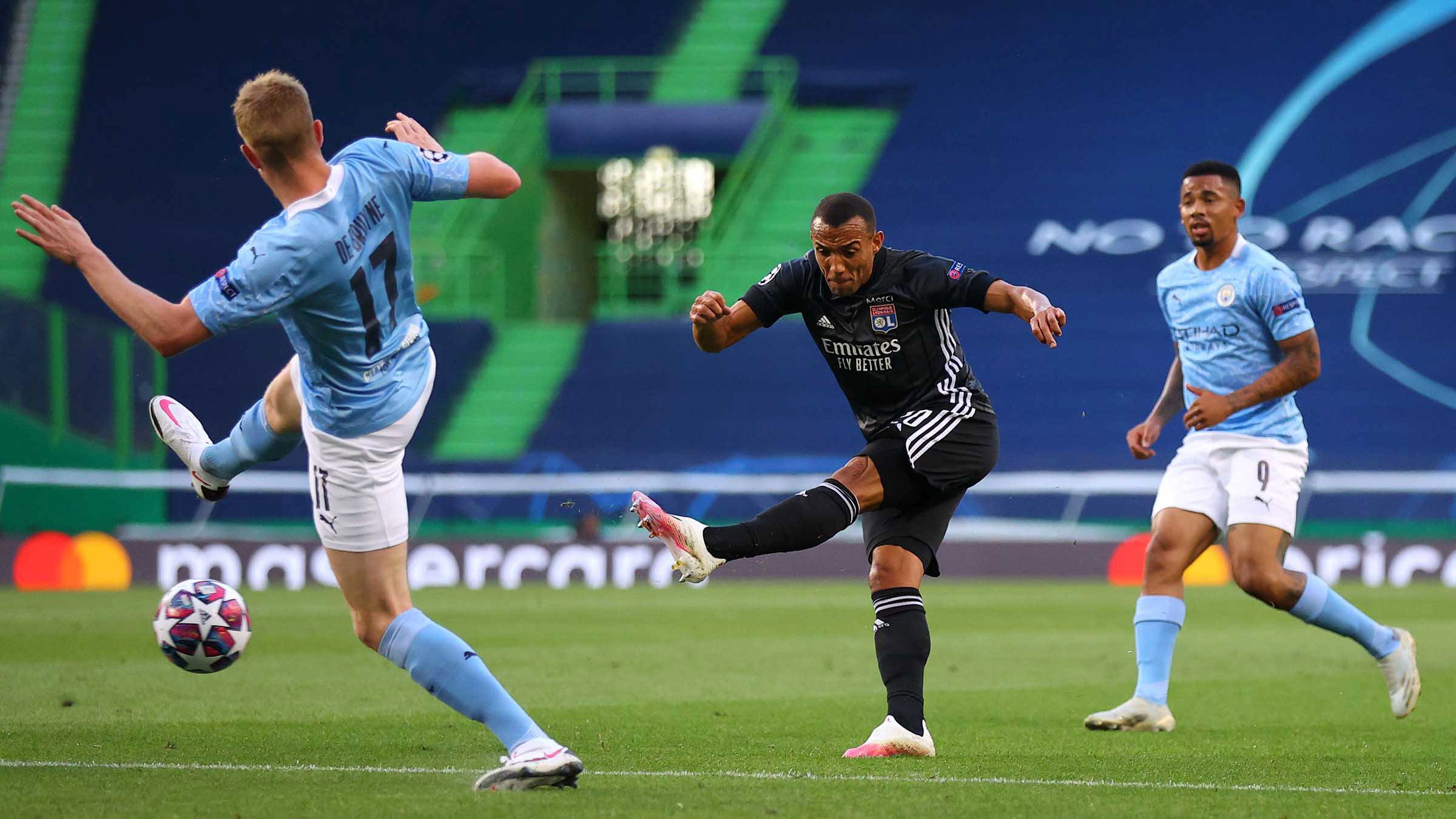 3. PROVIDING OPTIONS FOR NUNO
After Marçal put pen to paper on a two-year deal with Wolves, executive chairman Jeff Shi praised the club's new signing, saying he will 'add a huge amount of experience to our young team', but it will be his versatility that will be one of the key selling points for Nuno Espirito Santo. The defender is ordinarily a left-back, but he has the ability to get forward as a wing-back – something Wolves need while Jonny continues to recover from his knee injury – and can also play on the left of a back three, something he did regularly for Lyon during their run to the Champions League semi-final. His performance in that position against Manchester City in the quarters earned Marçal high praise, and it is this ability to operate in multiple positions which make him a very useful addition to a small Wolves squad.
4. A DREAM MOVE
A player not short on confidence, Marçal is aiming to 'make history' at Molineux as he completed his dream move to the Premier League on Sunday. In his first interview since making the switch from Lyon to Wolves, he could not hide his delight when he spoke about the 'special' feeling at the club and getting to play alongside players he greatly admires, such as Rui Patricio and Joao Moutinho. But it was his passionate response to giving his all while at Wolves which shone through.
I am here to give all my energy. In every match, every training session, I will do my best to win the game, win the championship and win the trophies.
5. FULL OF FIGHTING SPIRIT
It would be fair to describe Marçal as an aggressive defender who likes to put a tackle in, and similarly to another Wolves left-sided man in Romain Saiss, he has the disciplinary record to prove it. Even in his first interview at the club, Marçal insists he will bring the fight with him to Wolves. But it's his skill on the ball which is a key factor in his move, with Shi commenting on his defensive stability, as well as his ability to build up attacks from the back and get forward as a threat in the final third. These are all skill sets which are very much needed to be part of Nuno's side.

#2020Transfers