1st August 2022
Wolves midfielder Summer Holmes is the next women's first-team star to give wolves.co.uk a glimpse into her football and personal life in On and Off the Pitch.
Position: Midfielder
Appearances: 31
Goals: 1
Joined Wolves: 2018
Profession: Sales
ON THE PITCH
Journey to Wolves
I played for my local Sunday League team for about two weeks and then the manager said there were trials at Wolves coming up. He said to my Dad that he should take me along, so I went to the trials and was there from the age of seven.
Joining the club
I left Wolves when I was 17 to join West Brom and was there for five years. I then went to Nottingham Forest for two years and played with some of the girls that are here at Wolves now. To come back, I just spoke to Macca. I knew him because we'd played in the same league when I was at other clubs and then messaged him and joined the club back again.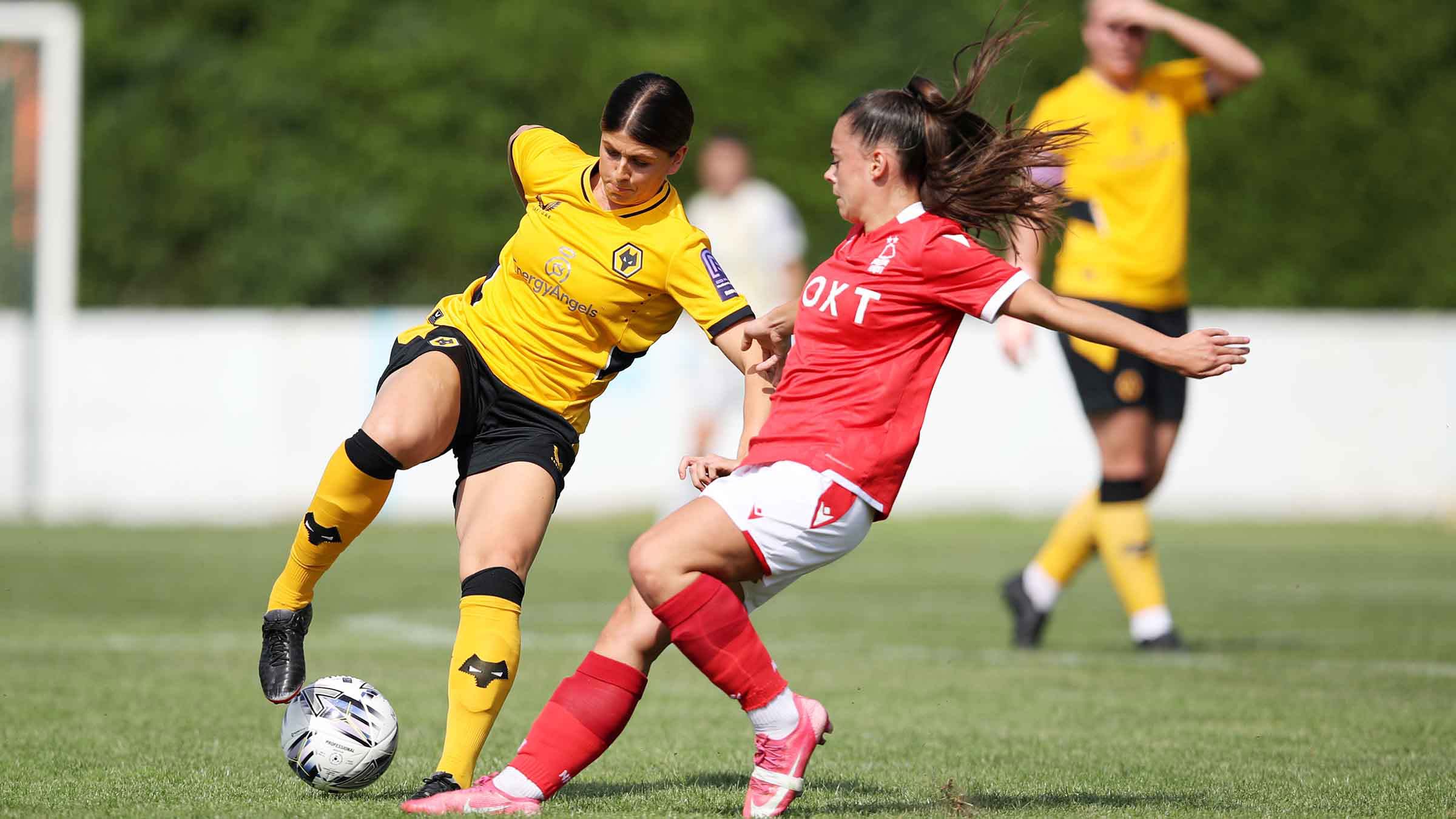 Biggest influence
I just always loved football. I first kicked a ball when I was three, I think! I've always been interested in football. My brother played football, my dad played football, we always went to the park together. It all came from there really.
Being a Wolves player
It means everything. I was born around here and have always supported Wolves. Obviously, I then played for them for 10 years when I was younger and my whole family support them. Coming back was massive for me. I do love Wolves. It's a great club to play for and it's going in the right direction.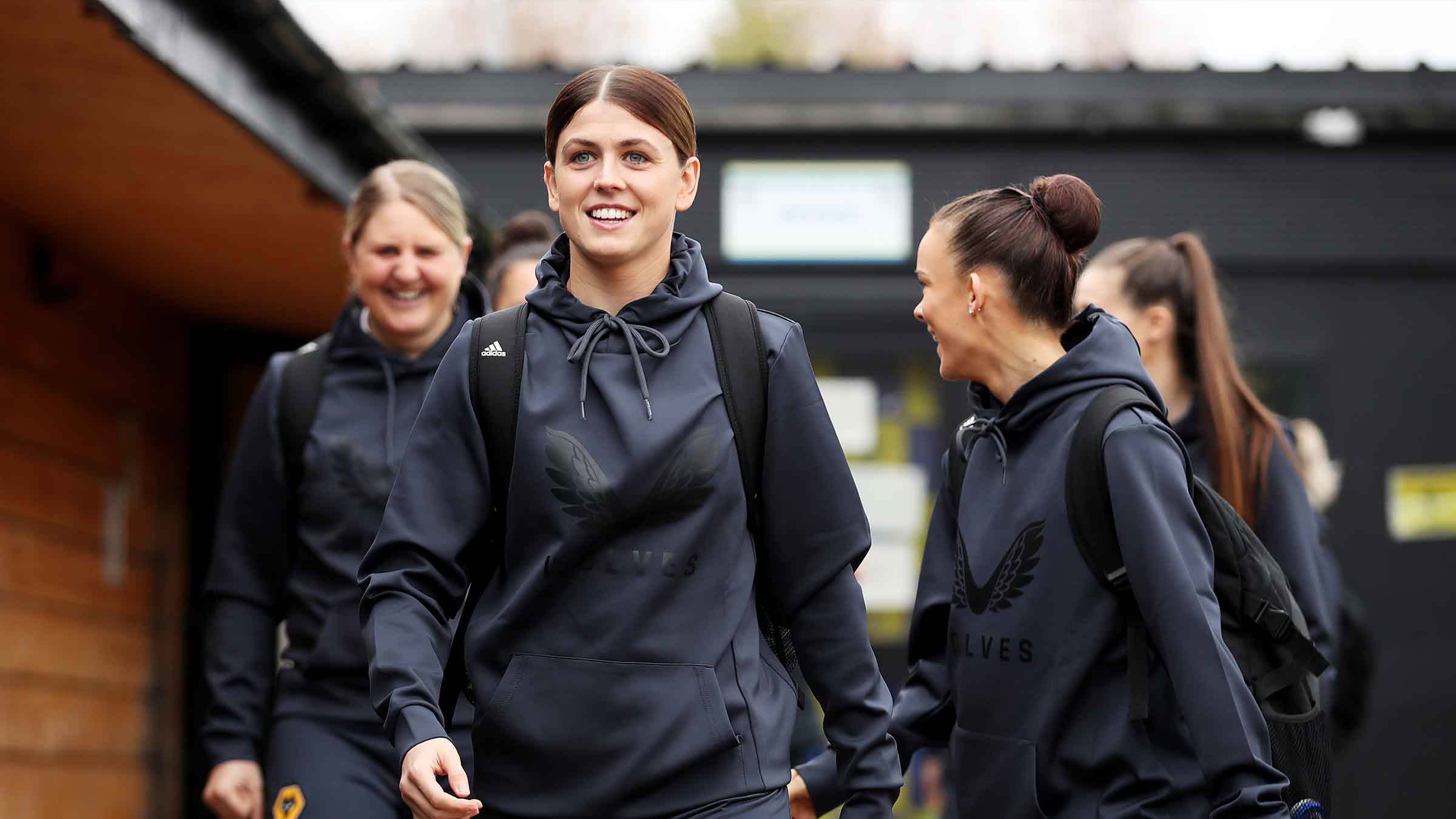 OFF THE PITCH
Making a living
I work in sales for DPD and due to coronavirus, we're on a rota of going into the office and working from home. We open up new accounts, put them on the system, speak to customers, speak to sales executives and all sorts like that. It's not too interesting!
Balancing job and football
Some of my shifts are 10am to 6pm which is slightly harder to manage when I'm in the office. I have to go straight to football from work sometimes, which obviously isn't ideal. I'm always starving! It's a massive commitment as I've got to plan my meals, otherwise I'll be starving at training. But I think you just get used to it. I've played football for that many years now from such a young age, I've just gotten used to balancing work life and football life.
Football conversations at work
My colleagues love it, but they're all West Brom fans and I'm the only Wolves fan in there! Everyone loves football in my office, we all have a lot of banter. Some of them have come to watch me and they'll ask how I got on. They follow it all on Twitter and Instagram.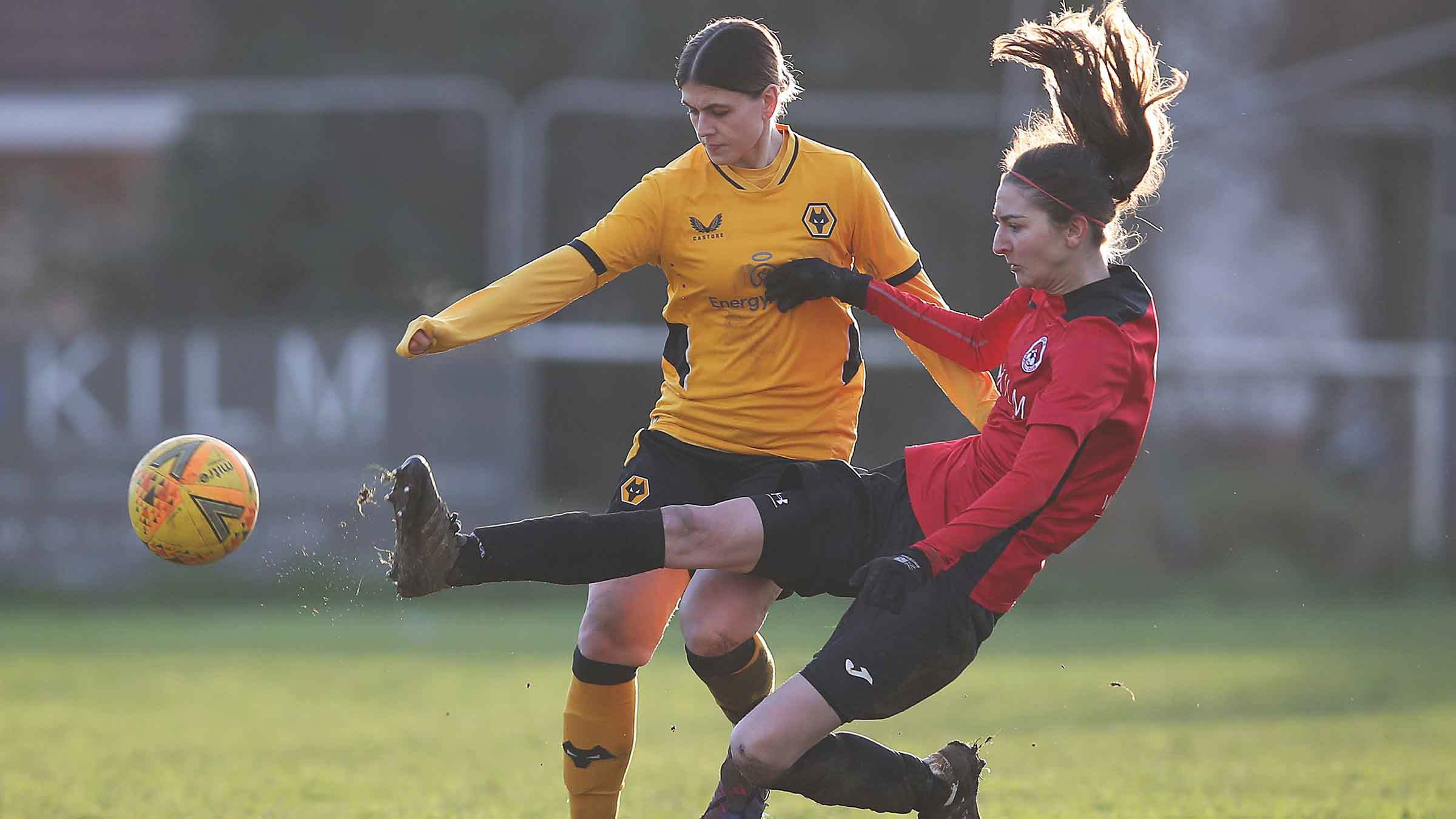 Hobbies and downtime
The only downtime we get is usually on a Friday. I'm not going to lie, I like going to the pub! I also like going out for meals with my mates and my family. Most of the time I am just at the gym though.
What does being a female footballer mean to you?
I'm quite proud. Women's football has come on massively over the last few years. I remember when I was growing up at Wolves, you'd be lucky to even get a tracksuit! At Wolves now, we get pretty much everything the men get. We're getting there and Macca will always fight to get things. We've got the matchday jumpers and it's little bits like that that make you feel proud and part of the club. When we played West Brom earlier this year, we had over 750 people watching and there was a lot of young girls and that's good to see. They'll ask for your signature at the end of the game and they look up to you. I love it.
#WolvesWomen